Dr. Jordyn Brozc is a General Dentist at Valley Centre Dental Clinic who has proudly built her practice in Whitecourt.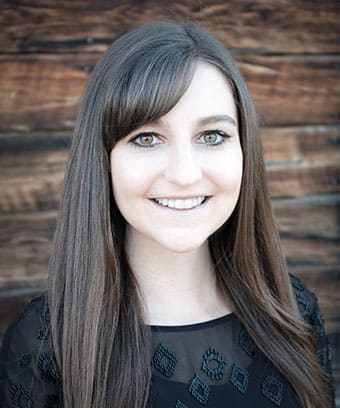 Dr. Jordyn has always called Whitecourt home. She grew up on a farm just outside of town and after being away for eight years of university she was eager to move back and serve the community. 

Prior to entering dentistry, Dr. Jordyn received her Bachelor of Science (B.Sc) degree at the University of Alberta, Edmonton. She then moved to Saskatoon where she obtained her Doctor of Dental Medicine (D.M.D) degree from the University of Saskatchewan.

Dr. Jordyn strives to provide excellent dental care to all of her patients. She believes patient centered care is one of the most important elements of dentistry and appreciates each patient is unique both in their circumstances as well as their treatment needs. She is dedicated to enabling patients to make informed decisions by providing them with all available treatment options. 

Dr. Jordyn understands that the dental office is not everyone's favourite place but she is patient and willing to move at a pace that ensures all patients are as comfortable as possible. She has also received additional training in both oral and nitrous oxide sedation which can help to further alleviate anxiety and make coming to the dental office a more positive experience. Dr. Jordyn has a passion for all aspects of Dentistry, and especially enjoys working with pediatric patients.

Outside of work Dr. Jordyn enjoys spending time with her husband Kevin and their golden retriever Charlie. She loves hiking, camping and fishing. 
New Patients Always Welcome
Looking for a dentist in Whitecourt? We're happily accepting new patients at our dental clinic! Contact us to get started today.
Request Appointment
Hours
Monday:

09:00 am - 05:00 pm

Tuesday:

08:00 am - 05:00 pm

Wednesday:

08:00 am - 05:00 pm

Thursday:

08:00 am - 04:00 pm

Friday:

08:00 am - 02:00 pm

Saturday:

Closed

Sunday:

Closed
Quick Links