Dr. Tahir is a General Dentist at Valley Centre Dental Clinic and is proud to call Whitecourt home.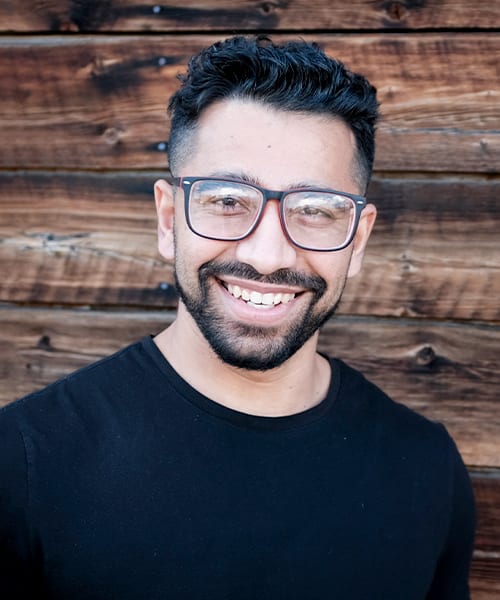 After having received his dentistry degree from the University of Manitoba, Dr. Hassan Tahir now calls Whitecourt home.
Prior to entering dentistry, Dr Hassan received his Bachelors of Science degree at the University of Alberta in his hometown of Edmonton. Eventually, however, he felt the desire to help people directly through his work on a daily basis, and decided to make the switch to dentistry.
He has been practicing at Valley Centre Dental Clinic since he finished his studies in 2018. He is grateful for the kindness this town has shown him and is proud to call Whitecourt home.
Dr. Hassan strives to abide by a patient-centred, interdisciplinary approach to health care. His goal is to make his patients feel comfortable in our office and educate patients on how to maximize their oral health. His best reward is patient satisfaction and there is little that would stop him from achieving that.
Besides serving his community, Dr. Hassan loves to watch soccer (Barcelona or bust), learn Spanish, and travel to countries far and wide whenever he gets the chance. Next time you're in his chair, ask him about one of his travel stories and share one of your own!
New Patients Always Welcome
Looking for a dentist in Whitecourt? We're happily accepting new patients at our dental clinic! Contact us to get started today.
Request Appointment
Location
Valley Centre Dental Clinic
4802 51 St,
Whitecourt,
AB
T7S 1R9
CA

Phone
(780) 778-3888
Hours
Monday: 09:00 am - 08:00 pm
Tuesday: 08:00 am - 05:00 pm
Wednesday: 08:00 am - 05:00 pm
Thursday: 08:00 am - 04:00 pm
Friday: 08:00 am - 02:00 pm
Saturday: Closed
Sunday: Closed